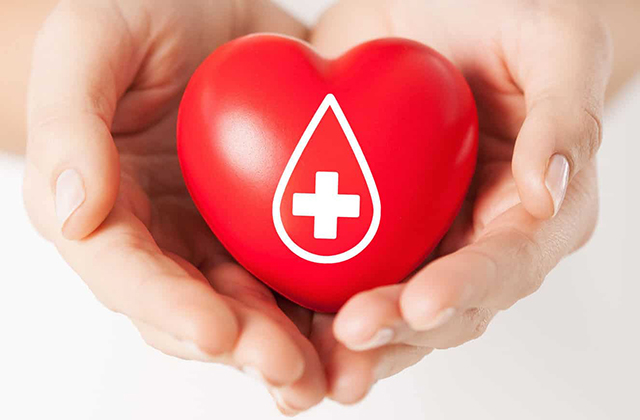 Do you love animals and are looking for a way to 'give back' to those in need?
It doesn't matter where you are, there are a number of amazing charities that help animals on local and global levels. Here are 20 best charities to donate to that have inspired us:
Morris Animal Foundation
MAF provides funding and support for animal cancer research. 60% of Golden Retrievers die of cancer and thanks to MAF, the Golden Retriever Lifetime Study is currently underway. This unique study is monitoring the health of 3,000 Goldens for life; hoping to learn more about how cancer develops and how it can be treated or prevented.
World Vets
World Vets is the animal version of Médecins Sans Frontières (Doctors without Borders). They provide disaster relief support for pets, livestock and the people who live with them. Their main focus is education, spay/neuter, rabies vaccination, livestock and animal husbandry, and civil-military humanitarian aid.
People's Animal Welfare Society Canada
Established in 1972, PAWS Canada has a strict no-kill policy and does not give up on animals that have special needs. They recognize that cats with life-long diseases such as FIV (feline immunodeficiency virus or "feline AIDS") or FeLV (Feline Leukemia virus) can live long, healthy lives. These cats are not euthanized and instead are adopted or fostered into appropriate homes.
Royal Society for the Prevention of Cruelty to Animals
The RSPCA is the oldest animal welfare charity in the UK. It provides funding, education and support to local rescue groups. Donors can choose to help on a local or global level through the RSPCA. They also coordinate volunteers and foster families for rescued pets of all species.
Colorado Reptile Humane Society
Sadly, reptiles need rescues too. This unique humane society provides medical care and appropriate housing for pet snakes, turtles, lizards and even a few amphibians. They also provide education for reptile enthusiasts and are deeply involved in conservation efforts for our scaly friends.
The Guide Dogs for the Blind Association
Guide dogs are instrumental in providing mobility assistance for blind or partially sighted individuals. This UK-based association provides guide dogs at little to no cost for those in need. They also ensure that the dog is cared for throughout his or her life – offering financial assistance for necessities like dog food and veterinary care.
Action Aid for Animals
This UK-based animal charity benefits strays in both Croatia and the UK. They are currently raising money for a new Animal Ambulance – a mobile unit used to provide medical care to strays in Croatia. Their charitable focus is on vaccination, spay/neuter and rescue. They also transport adoptable dogs from Croatia to their new homes in the UK.
Greek Animal Rescue
Greek Animal Rescue has been busier than ever, owing in part to the recent Eurozone Debt Crisis. Austerity measures have hit hard and many animal shelters have lost funding. Thanks to this organization, Greek homeless pets are continuing to receive support and a lucky few are re-homed throughout the EU.
Homeward Bound Project of Mississippi
In 2007, three veterinary students noticed that animal shelters had a high kill rate in the Southern US, while in the Northeast rescues had space available for adoptions. They then created a network that identifies and transports adoptable dogs and cats from the rural South to rescues in the Northeast. As of July 2015, they have rescued over 3,700 pets!
Cedar Hill Animal Sanctuary
In the wake of Hurricane Katrina in 2005, many cats lost their homes and were not reunited with their families. Cedar Hill Animal Sanctuary stepped up to help these cats by providing long-term medical care, food, housing and enrichment. They also rescue and care for big cats, horses, dogs and birds.
Help Animals India
This US-based charity provides support and funding for efficient and effective animal protection charities in India. Their main projects include providing for spay/neuter programs, rabies vaccination, and maintenance of animal shelter facilities. Hundreds of thousands of dogs have been vaccinated and sterilized thanks to this charity.
Second Chance Horse Rescue
Operating in Western Australia, Second Chance tackles the large financial and physical commitment of running a successful equine rescue. It has rescued over a hundred horses in the last decade and provides long-term veterinary care, housing and adoptions for unwanted and abused horses of all ages.
Alley Cat Allies
Cat lovers have many reasons to adore this next charity. Based in Maryland, USA, their Trap-Neuter-Release sterilization program provides vaccination, veterinary care and population control for feral cats. Alley Cat Allies also advocates for all felines and their humane treatment across the US.
American Society for the Prevention of Cruelty to Animals
The ASPCA is the American version of the RSPCA, rescuing abused animals and advocating for stronger animal welfare and cruelty laws. They also provide excellent educational materials for the public, including their Animal Poison Control hotline and free website.
The Irish Blue Cross
The Blue Cross in Ireland was established in 1945 and works to promote the welfare of pets through low or no-cost spay/neuter and vaccination programs. A Blue Cross-sponsored horse ambulance is on stand-by at every racing event and many large horse shows in Ireland.
PetSmart Charities
American 'big-box' pet store Petsmart gives back through this large charity. Every year they find homes for over 400,000 pets! They also provide grants for local shelters and spay/neuter programs throughout the US.
Dogs on Deployment
Military members often have trouble finding someone to care for their pet while they are on deployment or on long-term training assignments. Dogs on Deployment is a network of volunteers and businesses who foster military pets, giving them a loving home and medical care while their parent is away.
Search Dog Foundation
This California-based non-profit pairs rescued dogs with firefighters or search and rescue teams across the US, at no cost to the taxpayer. They work to identify canine candidates and train them for service.
Christian Veterinary Mission
This faith-based organization in the US and Canada employs veterinarians and support staff for mission trips around the globe. These veterinary teams provide medical care and emergency relief services for multiple species, from dogs and cats to donkeys and yaks.
The Donkey Sanctuary
For 45 years the Donkey Sanctuary has supported rescue and the welfare of donkeys and mules in the UK and abroad. They also sponsor a successful foster care program as well as a donkey-assisted therapy program for people in need.
These and many other worthy organizations are waiting for your help. No matter what type of animal you love, there is a charity out there who shares your sentiment. Take the time to research and share the blessings that you have with those who cannot help themselves. It will make you feel good inside and many donations are tax-deductible to boot!
Holly and Hugo is an e-learning company which features courses for animal lovers and those planning to work with animals in the future.
Our courses have been created just for you, and since all study is completed online you can learn anywhere and at your own pace.
Check out the courses in more detail at http://www.hollyandhugo.com, choose which ones suit you best, and begin building an exciting new career today!
Article Source: https://EzineArticles.com/expert/Deborah_Shores/2195375
Article Source: http://EzineArticles.com/9199097